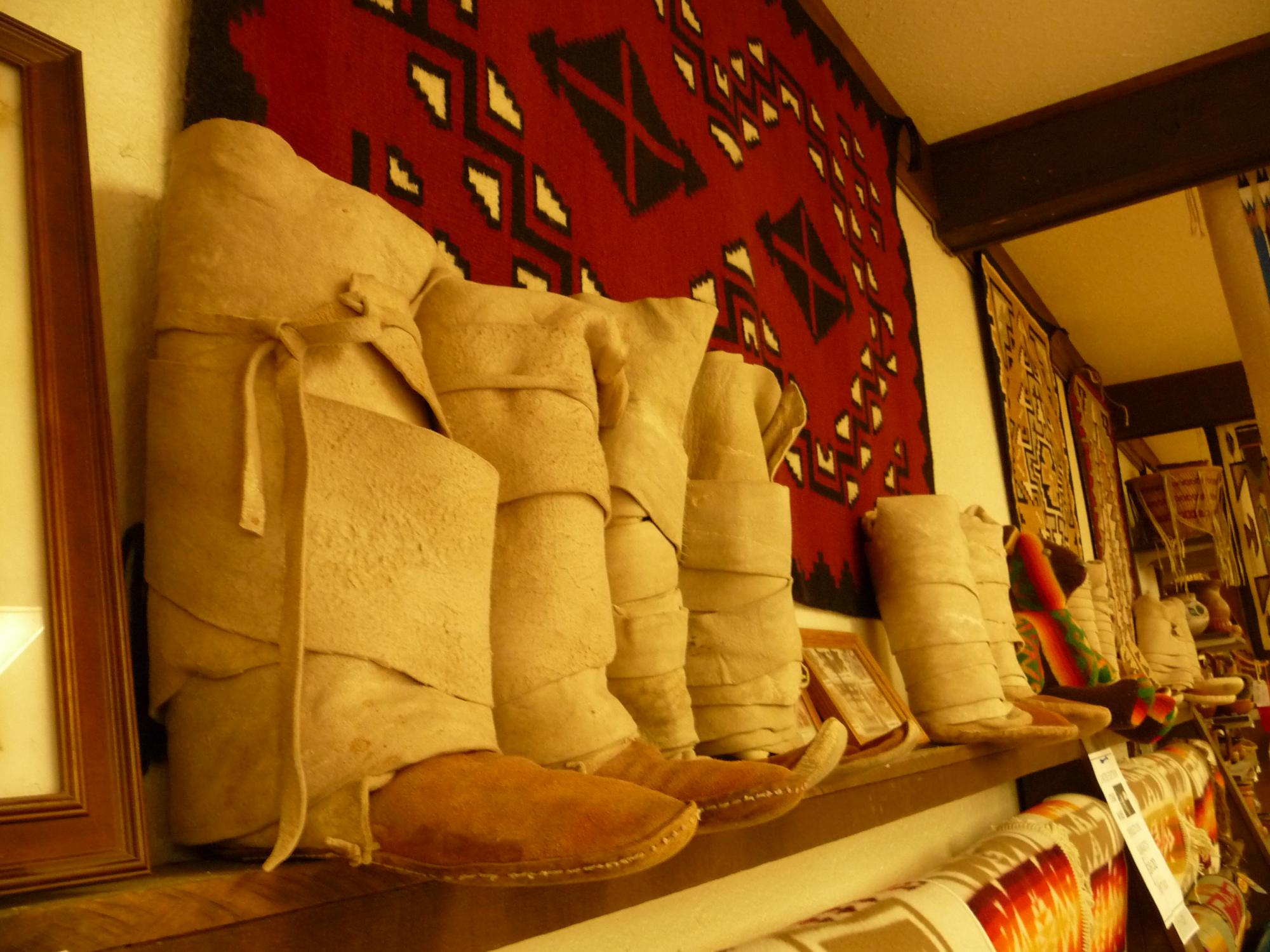 Some people love contemporary others love classic lines. Griswold's Inc. offers a wide selection of styles from a variety of artists that will bring quality and satisfaction to your needs. We will make sure that your preferences are met with our retail.
Our store includes a pawn department for our customers to conveniently pawn their Indian arts and crafts when needed. Items that can be pawned include but are not limited to:
***All items for pawn are always subject to approval in the store***
Pendleton Blankets
Indian Jewelry
Moccasins
Baskets
Rug Dresses
Buckskins / Buffalo Hides
Rugs
Saddles
Firearms
Drum Kettles
Independently operated, Griswold's Inc. mixes superior customer service with exceptional merchandise, making us one of the best places to come for Indian arts and crafts. We regularly bring in new jewelry, Navajo rugs, blankets, moccasins, baskets and more to our collection. You can browse one day and come in the next to find a host of new Indian goods. Finding the perfect present or ceremonial items is personal and our goal is to ensure you get the right pieces, the right look, and the best price.